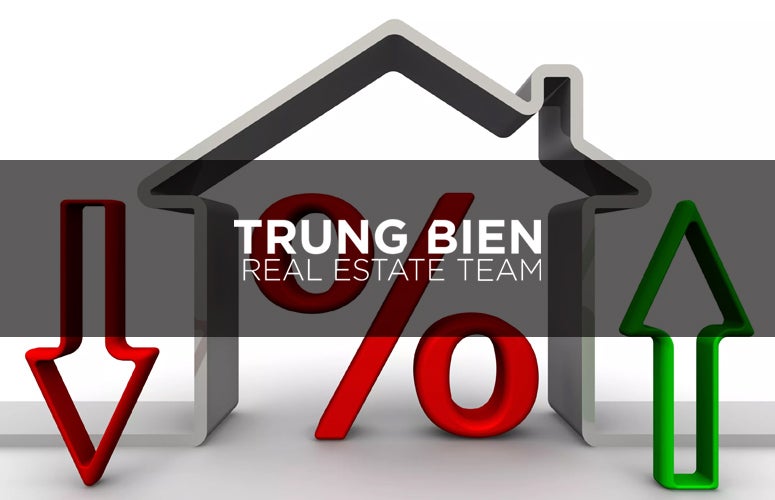 Here are some fixed things you might not know about variable interest rates.
As the Bank of Canada has just raised its benchmark interest rate by the largest amount in more than 20 years, Calgary home buyers and homeowners are increasingly interested in interest. And, who can blame them?

The type of interest rate you choose will inevitably affect your monthly household finances for the next several years. Just a few percentage points change to your interest rate can mean thousands of dollars in increased savings or spending in the long term.

One thing you can undoubtedly expect this summer is that despite recent rate hikes and signs that major housing markets like Toronto and Vancouver are slowing, the Bank of Canada will continue raising interest rates to combat inflation.

With these expectations, many brokers, bankers, and real estate agents advise clients to adhere to the age-old mantra: if you think interest rates are going up, lock in.

While there is merit to fixing interest costs when you expect the price of borrowing to rise, many borrowers continue to select variable interest rates over fixed ones.

Why is that? Well, there are several reasons. Here are some things you might not know about variable interest rates.



Ride the wave or lock in to save?



Firstly, when comparing fixed rates to variable rates, you should consider that you are not exactly comparing apples to apples.

Fixed rates give you predictability and certainty when you expect interest rates to rise. However, certainty does not necessarily mean savings.

Many studies have shown that borrowers are likely to pay less total interest with a variable rate loan — even during periods where interest rates rose. Over the last thirty years, variable mortgages have led to lower interest costs in most 5-year periods compared to fixed mortgages.

Also, when comparing fixed and variable rates, ensure you measure them against the Prime Rate, which currently sits at 3.70%.

For example, right now, you can secure a fixed 5-year term mortgage between 5.15% and 5.3%. Following the recent increase to the overnight rate — which affects costs on variable mortgages — a variable rate for the same term is between 4.3% and 4.5%** So essentially, if you lock into a 5-year fixed rate today, you still need interest rates to rise approximately another 1% - 1.5% before you begin earning any savings on the fixed rate you selected. Should interest rates begin to come back down during the term, any savings you earned begin diminishing.

This rationale does not mean you should choose a variable rate. It does, however, help you to forecast different possible financial scenarios depending on what experts anticipate to happen to interest rates.



Want more buying power? This is the hour.



Another thing many people do not know about variable rates is that they usually get you significantly more purchasing power. This is because the stress test qualifying guidelines for a variable rate often allow for a bigger mortgage than a fixed rate.

Currently, using an average family income of $100,000/year, a buyer could expect to receive approximately $418,000 with a fixed rate mortgage and $470,000 with a variable rate.

But buyer beware. Two things are likely to happen that will affect the purchasing power of variable rate mortgages:



Policy analysts expect the Bank of Canada will continue to raise its overnight lending rate by the end of 2022. This will probably push the stress test higher, reducing your maximum allowable purchase price.


Experts also expect the Government of Canada to change the details of the qualifying rate, further reducing a person's ability to borrow funds.


So what should I do?



While I think it is worthwhile considering the advantages of going with a variable rate, even when interest rates are rising, ultimately, there is no right or wrong decision.

When selecting which option works best for you, consider factors such as your financial situation, ability to tolerate risk, and potential plans over the next few years.

Here is a list of questions I often ask clients to consider:


How long do you plan to live in your home?
How aggressively are you paying down your mortgage?
What percentage of your monthly income goes to housing costs?
Do you have room in your monthly budget to accommodate changes to your interest rate?
What is your ability to tolerate risk?
The only thing you can be sure will not hurt you is doing your proper due diligence, investigating the available options, and making an informed decision.

Above else, do not hesitate to consult a professional. Any advice from your mortgage broker or real estate agent comes at no cost to you, and we have your very best interests at heart.

I hope you found this article helpful. Do not hesitate to reach out if you are 'interested' in talking more about interest.



**Information sourced from RBC and TD Canada Trust July 14th, 2022.





The Main Mistake People Make When Buying Their Dream Home.





Why you might reconsider always trusting your first impression.



There are several mistakes people make when buying homes: searching for houses without being pre-approved for a mortgage; failing to have the home inspected before they buy; making an offer based on the asking price and not the market value.

But if you can believe it, one of the main mistakes buyers often make is placing too much value on their initial instincts.



Wait? You ask: Isn't the first impression everything?



Well, yes and no. First impressions are definitely important. There's a certain logic that tells us our instincts are reliable and that when we see 'the one', we'll know it. This mindset has actually been cited as the single most influential factor in guiding people's choice to buy, or not buy, a home.

Yet despite this fact, the 'first impression' approach to buying can be problematic. And, with so many people in Calgary buying homes right now, we think it's important to debunk this myth — just a little bit.



The problem with the 'trust your instincts' approach is that buyer's tend to see houses subjectively, and not objectively.



What does this mean?

Well, when a buyer visits a home they are susceptible to details that really do not have all that much to do with whether or not the home is the right fit for them. Things like, are the rooms messy or clean, has the home been staged, what color the walls are painted.

Bad decor choices or untidy rooms aside, some homes — although they may pique your 'this is the one' spidey sense — could actually suit your needs and offer you a structurally sound base to build off. Likewise, it's not advisable to jump at a home just because you love the owner's sense of decor!



Here's a simple story that serves as a good example.



I once took a client to a home that checked all their boxes. But there were several holes in the walls, the carpets were stained, and the owner's belongings were scattered everywhere. Before we'd even made it to the upper floor, my client wanted to leave. She was convinced this home wasn't 'the one'.

After several weeks of looking I convinced her to return to the home, except now the owner had moved out, the walls were fixed, and the carpets had been removed. Two days later, we closed on the sale.



What changed?



Well in my mind, nothing. In the client's mind, everything.

The moral of the story is to trust your instincts, but to also trust your Calgary Realtor®. A hot Calgary real estate market can make you feel pressure to jump on the first home that even remotely sparks your interest.